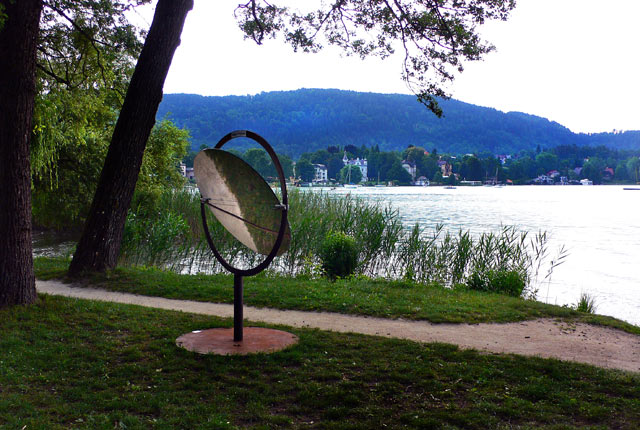 "The Ideal Image" in Pörtschach / Wörthersee
Foto: BM Pörtschach; Mag. Silvia Häusl-Benz, Renate Freimüller/Galerie 3 and Ursula Heindl

A playful installation: The mirror can be turned up and down, left and right; it can be tilted, tipped and pivoted; you can twir and spin it around at your pleasure,
in order to mirror and present yourself and your environment, as your ideal image.
The Ideal Image – the reflection – lies in the eye of the beholder;
it does not matter if it is just a short stop, a new discovery, a comparative contemplation, a moment to sort your thoughts or a quick mirror-selfie.
Sculpture "The Ideal Picture"
kelag power plant Forstsee, Carinthia, 2016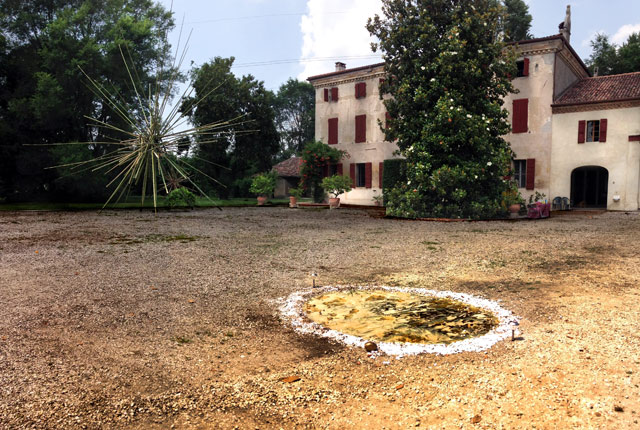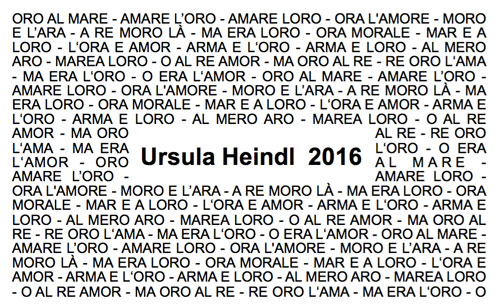 ORO AL MARE
extra, artfarm - Pilastro, Italy
Elliptic Earth 2014
in the church St.Peter an der Sperr, Wiener Neustadt
Lower Austria, Austria


Rodelinda 2011
M´ILLUMINO D´IMMENSO
Quanto più fiera tempesta freme, tanto più speme prendendo io vo.
from "Rodelinda", by Georg Friedrich Händel 1725
Libretto: Nicola Francesco Haym nach Antonio Salvi & Pierre Corneille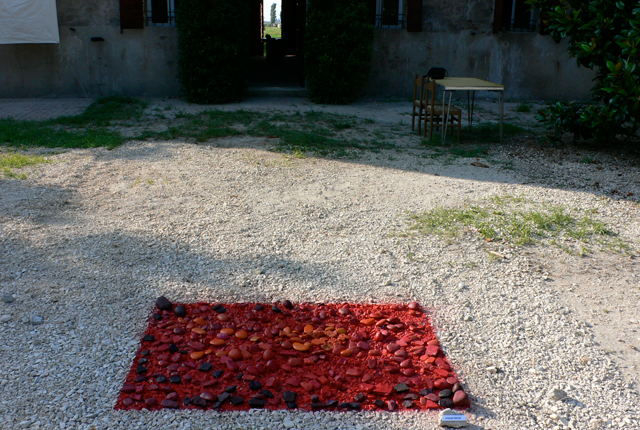 Pilastro 2008
and one year later
Green
Pilastro 2004